Join us in wishing Dr. David Schwarz farewell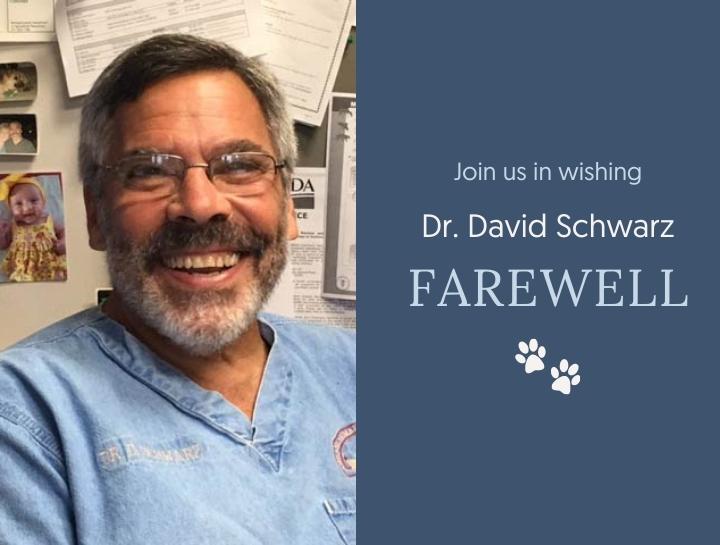 December 10, 2021
Please join us in wishing Dr. Schwarz farewell, his last day at Ashland Animal Hospital will be on Friday, December 31, 2021. We appreciate all of his contributions to our practice and the wonderful care he has provided our patients with for over four decades. Dr. Schwarz has asked us to share his farewell letter with all of you.
Dear Valued Clients,
After more than 40 wonderful years at Ashland Animal Hospital, I am announcing my retirement from practice on Dec 31, 2021. It has been a privilege to get to know you and partner with you to provide the best care for your four-legged family members.
I am absolutely certain that the care at Ashland Animal Hospital will continue to be at the highest level after this transition. The doctors, technicians, and receptionists are totally committed to maintaining the best service and care for you and your pets.
Please understand that covid has turned life upside down and the staff at Ashland Animal Hospital is doing the very best they can under some very challenging circumstances.
I hope I will see many of you around the area. Once again thank you for giving me the special opportunity that I have enjoyed so much. I have loved getting up and going to work every morning and much of that is because of you and your pets.
Sincerely, Dr. David Schwarz