We're Renovating!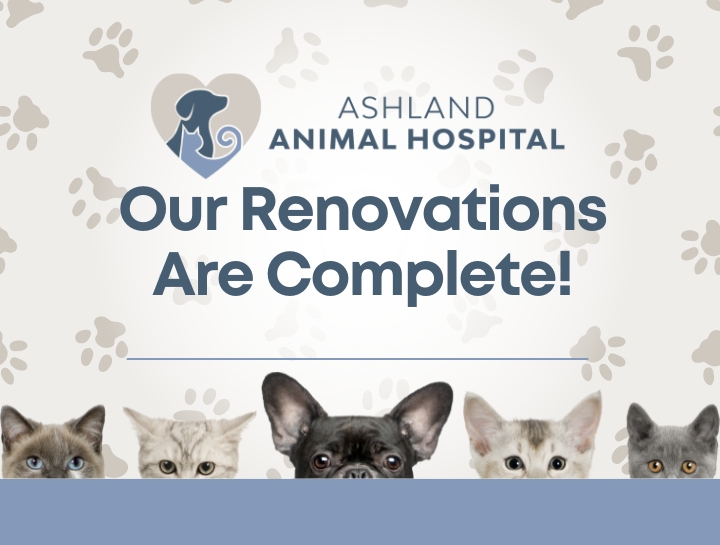 January 19, 2023
We have some exciting news! Phase one of our renovations is complete and we are thrilled to move to the next phase. We now have a beautiful, fresh coat of paint in the office and are looking forward to the installation of our new upper cabinets.
We are all very excited about this renovation and we look forward to showing everyone our upgraded space!
If you have any questions or concerns, please call us at (508) 881-2400.
We look forward to seeing you in our new and improved space!
The Team at Ashland Animal Hospital