We're Renovating!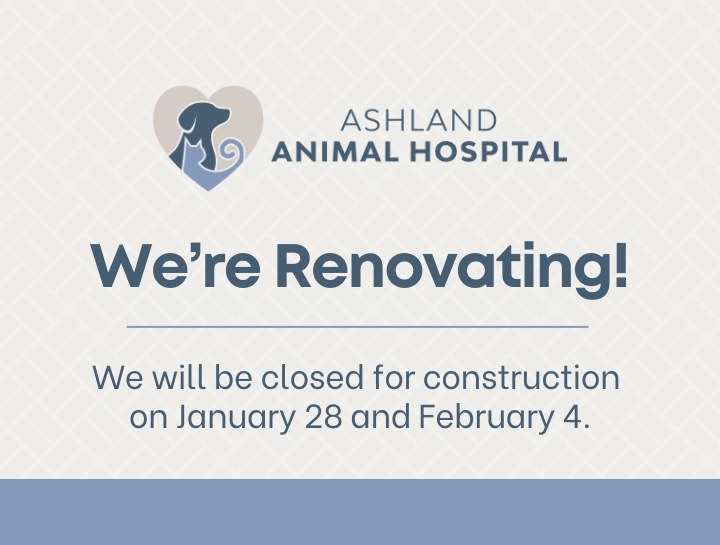 January 19, 2023
We have some exciting news! We will be replacing all of the cabinetry and counters in the animal hospital at the end of the month.
We will not be seeing appointments on Saturday, January 28th, and Saturday, February 4th, to avoid unnecessary stress for our patients from demolition and construction noise.
A small staff will be available at the hospital for medication and food pick-ups, and to answer phones for any scheduling needs or questions about patient care that we might answer for you. A doctor will be on-call throughout the day to answer any medical questions that might arise. We are all very excited about this renovation and we look forward to showing everyone the next time you are in!
If you have any questions or concerns, please call us at (508) 881-2400.
We look forward to seeing you in our new and improved space!
The Team at Ashland Animal Hospital